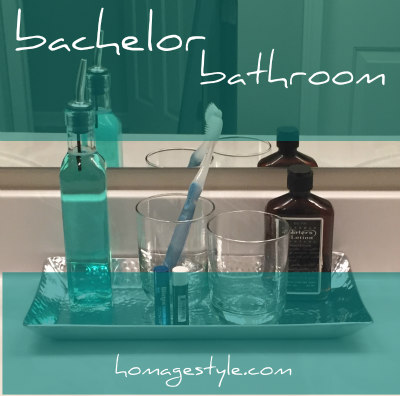 Recently a client purchased a new-build condo and reached out for my design help. The client, being a bachelor, wanted his place to have a very sleek, bachelor pad vibe, which I helped him accomplish, starting with his master bath.
The space has a shower and the option for a tub, but if you didn't select the tub option, and my client didn't, it left a large empty space, dying to be filled…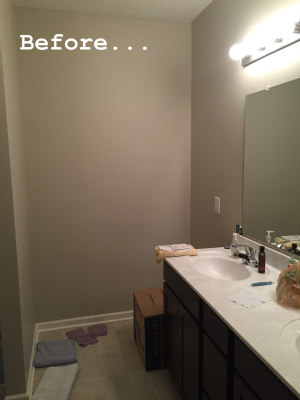 That space cried out for a large-scale art piece! But did I mention that my client was on a tight budget? Ah yes, the B word…
So I took matters into my own hands and painted a 36″ x 42″ geometric piece, speaking to the clean, mod vibe he was looking for.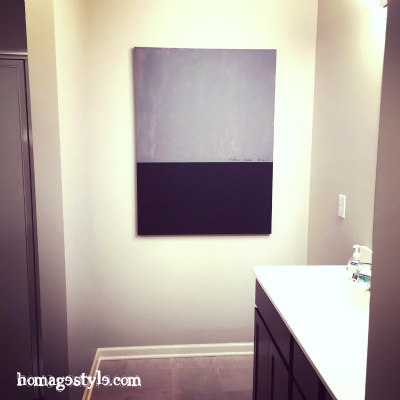 From afar, all you can see is the geometry of it. But up closer, you can see the layers of color and texture, as well as a message…
And on the side of the painting, a secret part of the message, only for those who get close enough to touch it…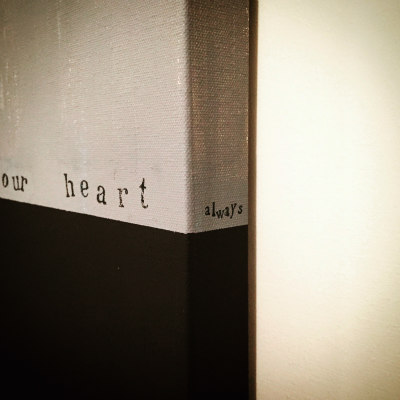 The painting is the focal point when you walk in the room, but when you face the vanity, you see this sharp collection of man-stuff, served up on a silver platter…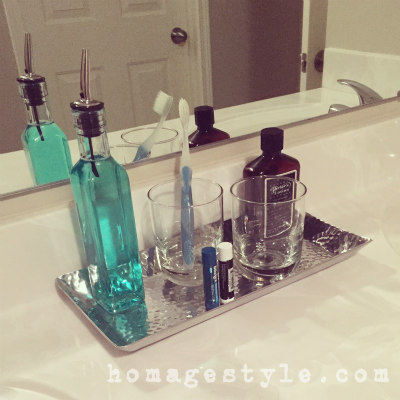 Ok, maybe not a silver platter…a hammered silvertone tray, from Target, for a mere $12.99. The two glorious vintage-look highball glasses, a steal at $1 each at Goodwill! The oil bottle, filled with colorful, minty-fresh mouthwash, is also from Target, for $4.99.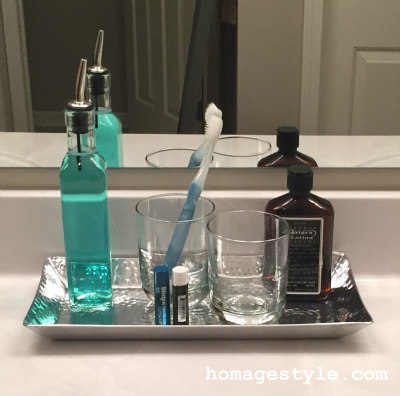 A super sleek, yet affordable way to display your toiletries, and not have them just look like random man-stuff. This is, after all, a super-cool bachelor pad!