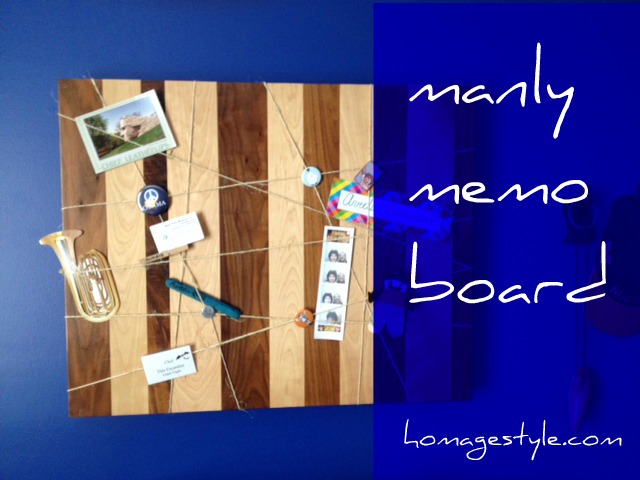 So on my recent design vacation, I redid my son's room, going from vintage cowboy room to angsty teen boy's room. In that redo, I created a manly memo board for his room.
I've been ruminating on this project for years now. It started with a beautiful striped wooden retail display board that's been curing in my garage for years.
Here's how I made it…
I started with the wooden display…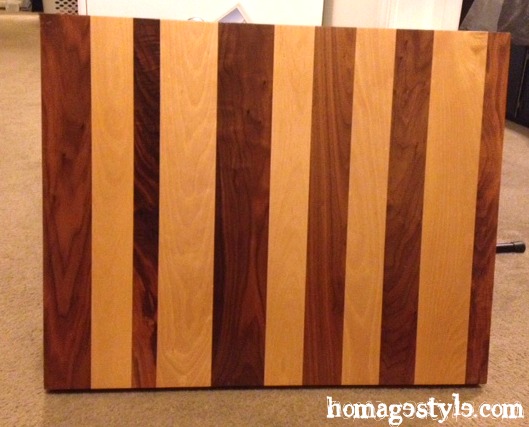 This bad boy is heavy, so I added D hooks to the back…
Then I criss-cross wrapped jute around the wood…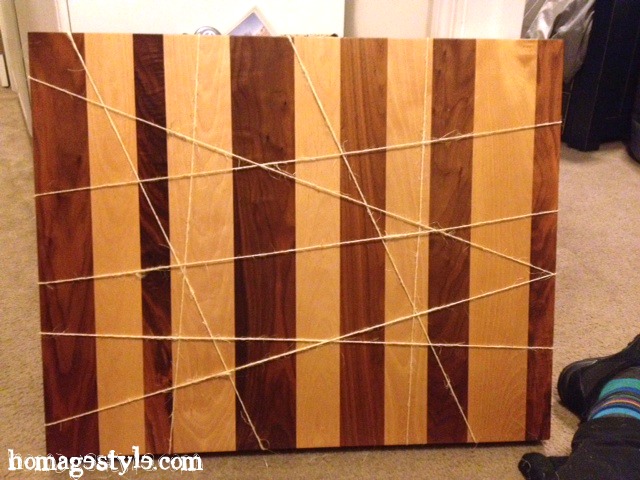 Yeah, that's my foot and the awesome striped socks I was wearing…
I tied the jute string tight on the back and that was it. Hung it using screws, anchors, and employed the Pinterest toothpaste method to determine where to the drill the holes for the anchors…that's when you dab a glop of toothpaste on the D ring hooks and place the memo board against the wall where you want to hang it. The toothpaste marks the wall, you can drill in exactly the right spot, hang the piece to perfection, plus have minty fresh breath when you lick the toothpaste off your fingers. No, I'm not kidding. Yes, of course I ate the toothpaste, rather than finding a paper towel to wipe it off! Duh.
Another 30-minute, free project, since I had all the materials on hand.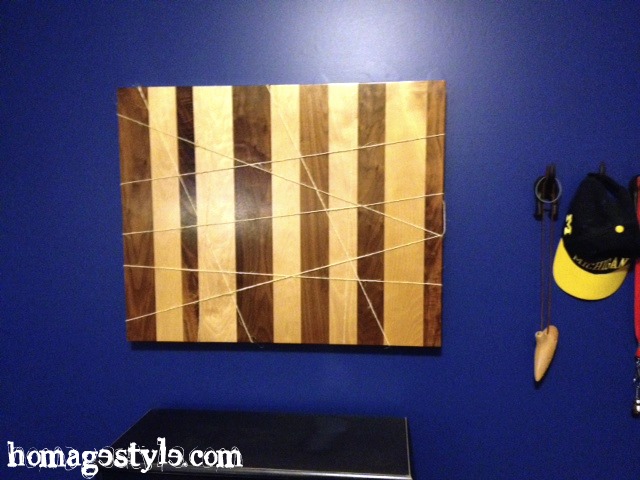 Really quite perfect for a teen boy's room, wouldn't you say?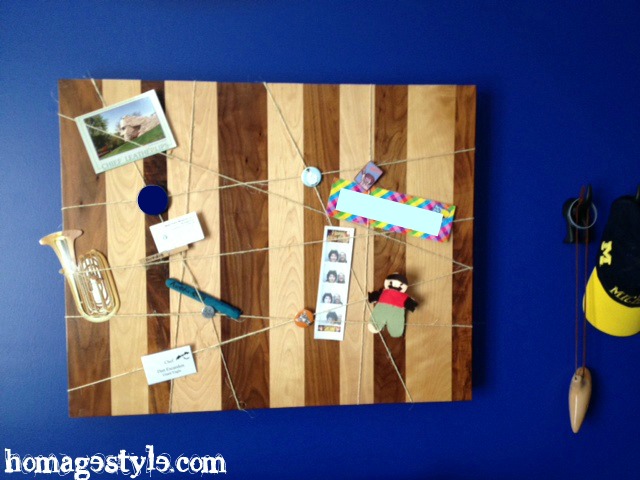 Up close and personal…