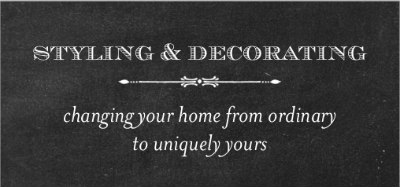 Allow me to curate your treasures…
We all have treasures. Things that have special meaning to us. Let me help you display your treasures in an artistic way.
We can work with what you have or I can seek out new treasures that are meaningful and represent who you are.
Paint colors, furniture arrangement, or redoing your entire place. One room or many rooms. Small rental apartment or palatial estate. If it has to do with the design of your home, I can help.
I can help you unearth your personal style and create a lasting yet timely look that's uniquely yours that you'll love for years to come.
Homage Style for Your Home offers home styling and decorating services in the Columbus, Ohio area. Call Andrea today at 6 1 4 . 2 8 2 . 5 1 4 1 to discuss your home styling needs.