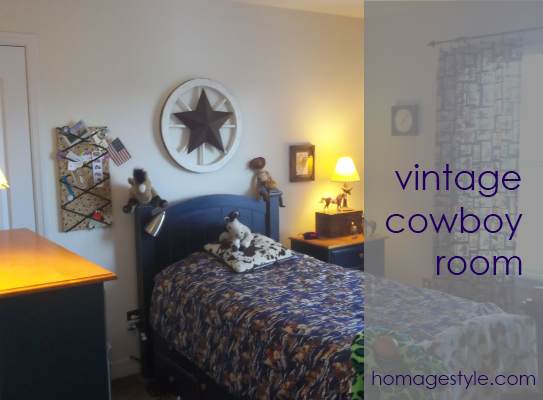 Yeehaw! Don't you love some vintage cowboy? I sure do!
Sadly, my boy is almost a teen and doesn't want a little boy room anymore. So we're saying goodbye to the vintage cowboy room. But not before we pay tribute to it here on the ole blog.
Welcome…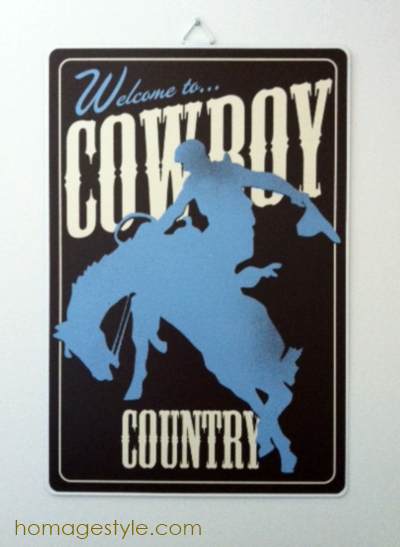 But we'll need to hurry before the boy finds out we're in his room!
The dresser…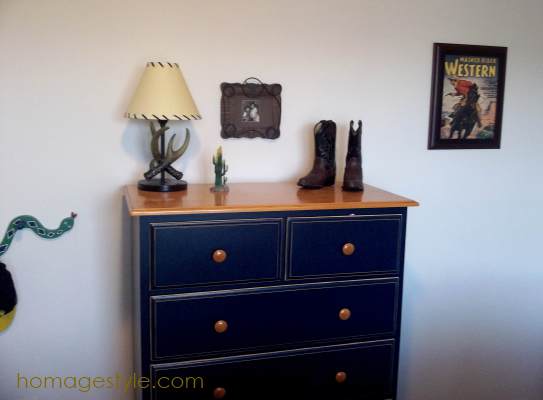 Antler lamp and little cowboy boots…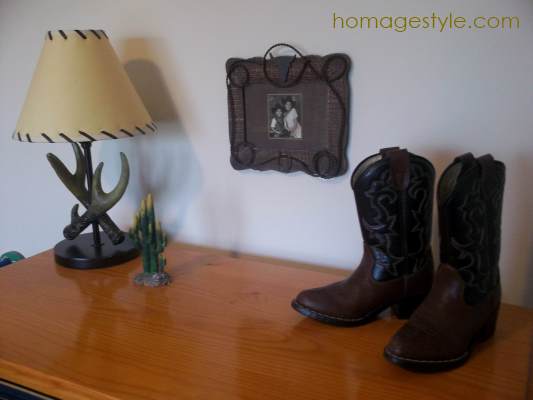 Snake hook and star…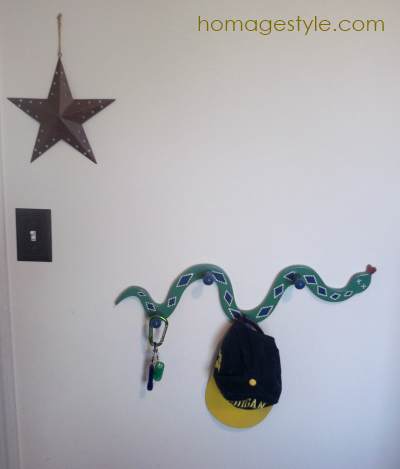 And an awesome spaghetti western print…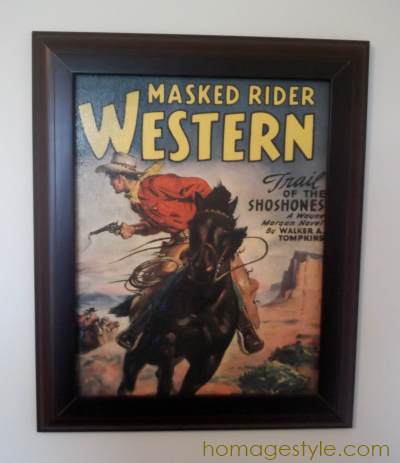 A snake I painted, along with a collection of letter As…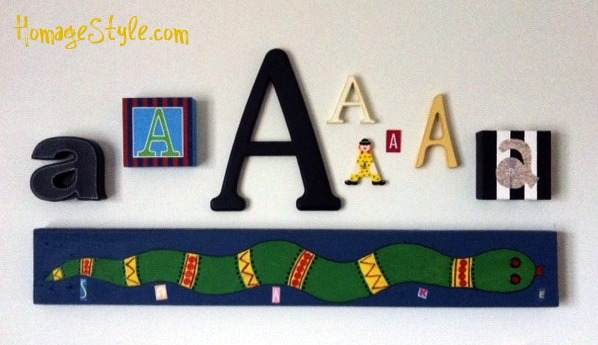 The duvet cover I sewed…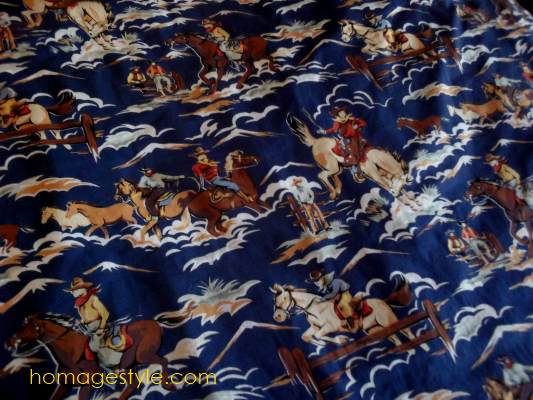 Awesome cowboy fabric! I sewed the curtains too…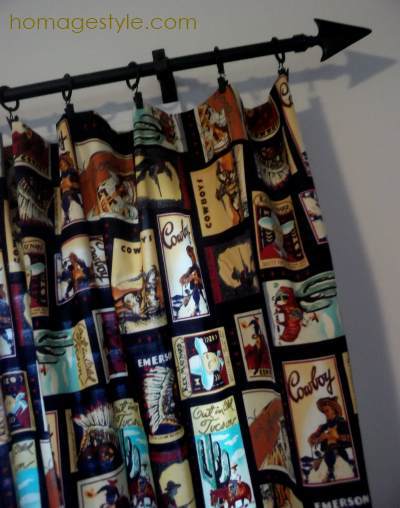 I was thrilled to find the arrowhead finials, but they were bronze, so I spray painted them black. Super cool fabric with a western matchbook print. Love it!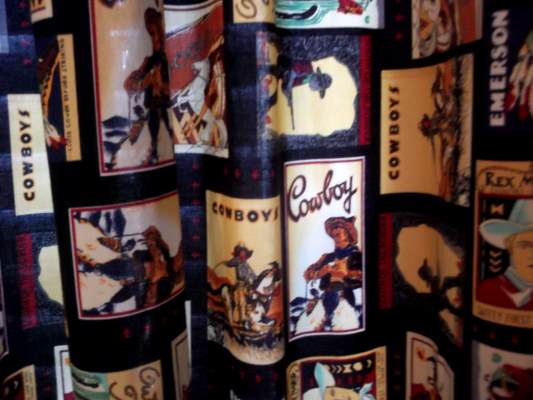 The nightstand, with horses and a hammered metal lamp…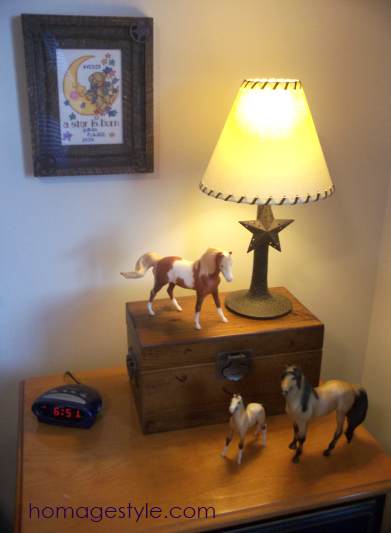 I made a French memo board with rodeo fabric…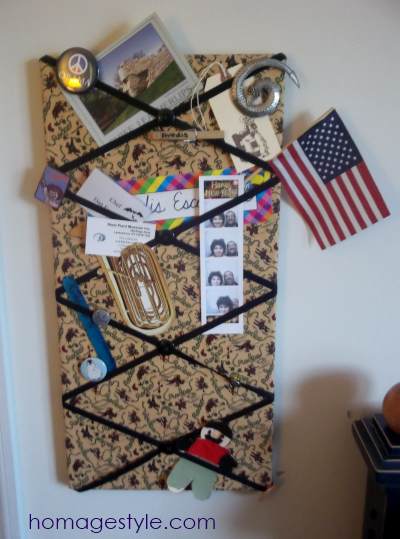 And one of the focal points of the room is the star hanging on a wagon wheel…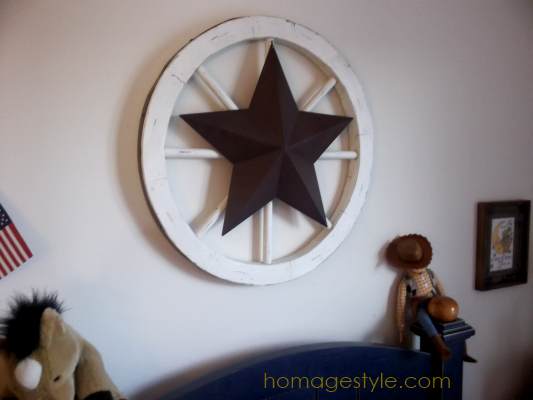 And last but not least, in this day and age no cowboy room would be complete without Woody…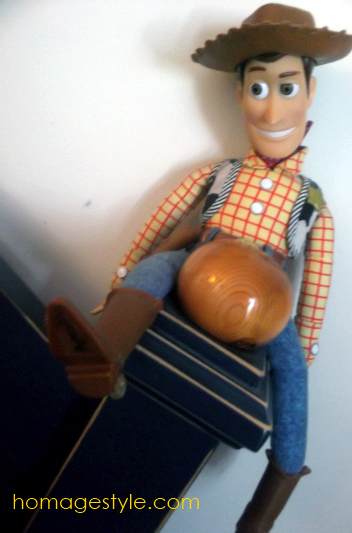 And just like Andy did in Toy Story, my kids wrote my son's name on the bottom of Woody's boot. Also like Andy, my boy is growing up, so soon we'll say goodbye to the vintage cowboy room, but it sure was great while it lasted.
Showing off at Funky Junk Interiors and French Country Cottage.