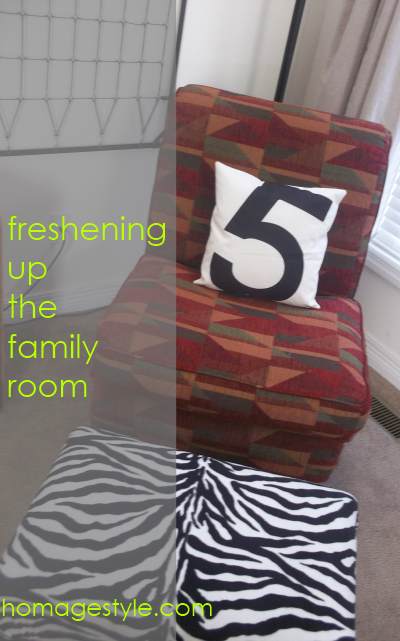 Recently I did a little refresh on our family room. It used to be all green on leather…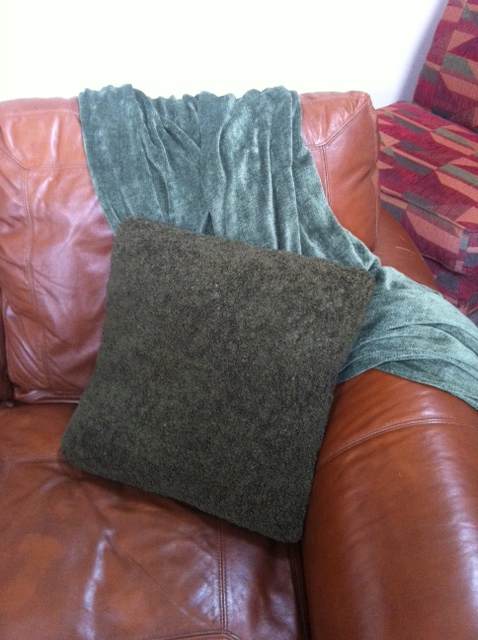 BORING. So I decided to add a touch of mod to the family room. And I created this AWESOME zebra ottoman…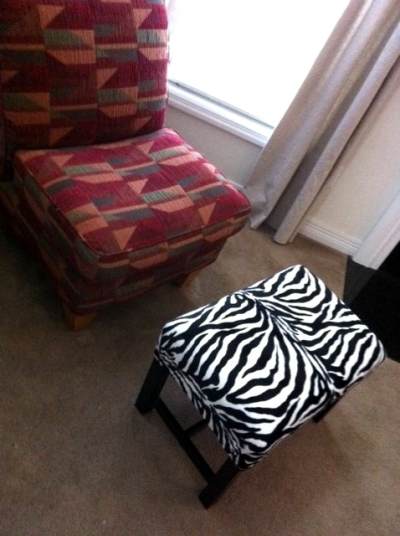 While the ottoman looks AWESOME and is shouting STYLE, the chair is now screaming 90s! And the couches are saying in a monotone voice, dull, dull, dull.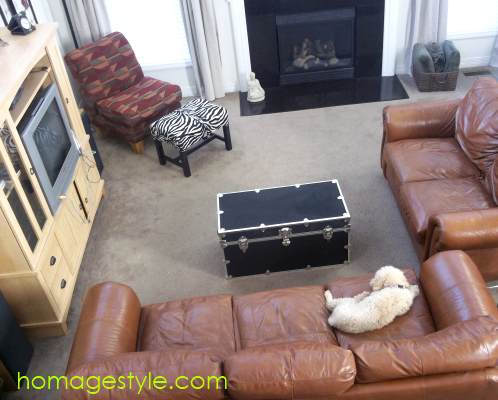 Nothing is really looking very stylish or pulled together. But the chairs and couches aren't going anywhere anytime soon, so I need to work with what I have. (And apparently neither is the dog, who is not dead, despite how it looks.)
So for a small investment, I added some accessories to change up the look from drab to fab!
I started by adding these faux fur zebra print throws from Pier 1 Imports…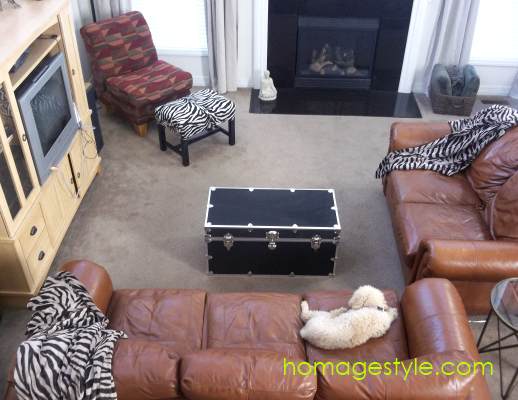 See how the throws make everything look tied together and the ottoman doesn't stand out like a sore thumb anymore? But the throws aren't an exact match to the ottoman fabric, so things aren't looking too matchy-matchy. (And I promise you, the dog is alive and well.)
But something is still missing…throw pillows!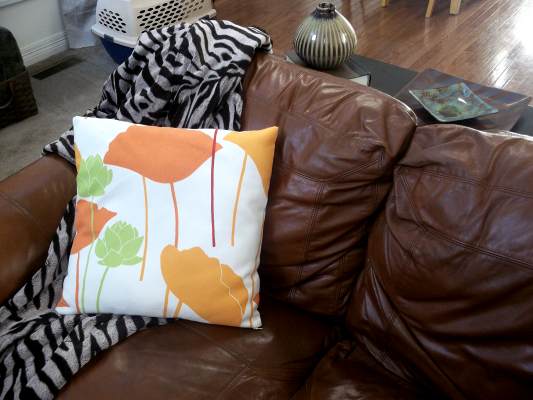 No more boring colors! Some bold oranges and greens on this fab pillow cover from The Cottage Cupboard on Etsy. And a terrific upcycled vintage sheet turned pillow cover from Olive Handmade on Etsy…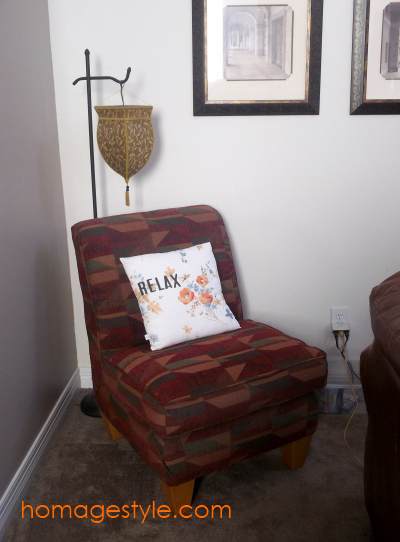 Handstamped with RELAX…love it!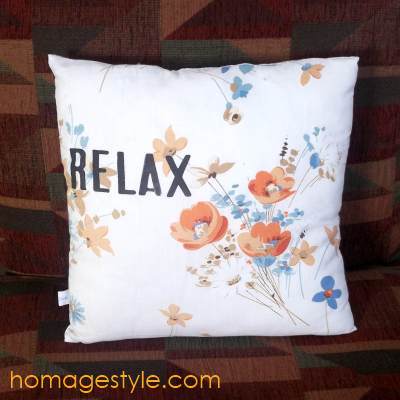 Suddenly I'm not thinking 90s when I see the red chair. Same goes for this one…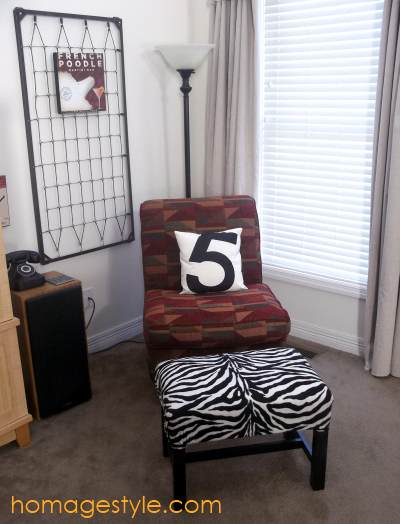 …after adding the Number 5 pillow, a recycled sail pillow from Reiter8 on Etsy, the red geometric chairs get dialed back to neutral status.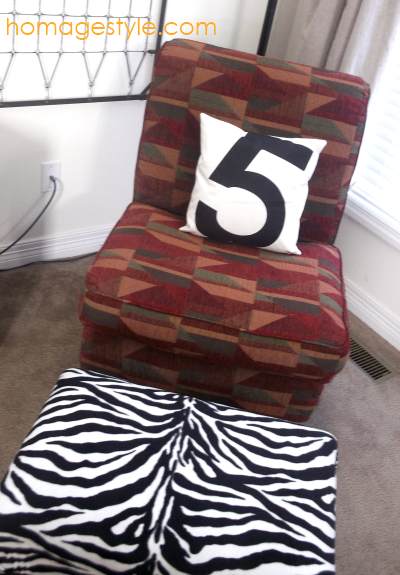 The black and white of the Number 5 pillow ties in with the black and white of the ottoman, making it all work.
A couple more touches of color…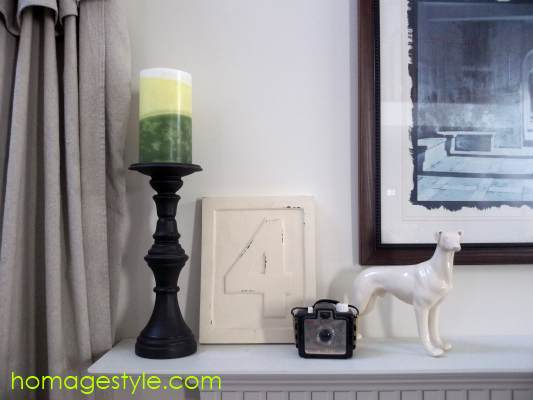 Green candles and other tchotchkes on the mantle…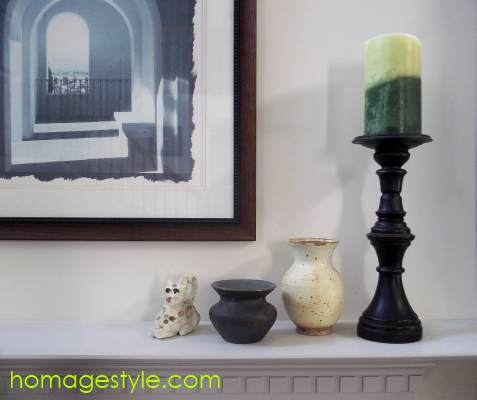 A new spot for an old Buddha statue that I found in the basement…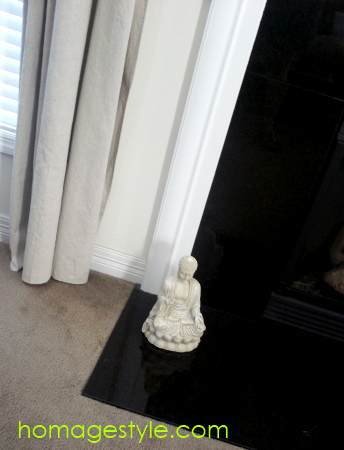 A little vignette on a giant old-school stereo speaker…yeah, I still have those.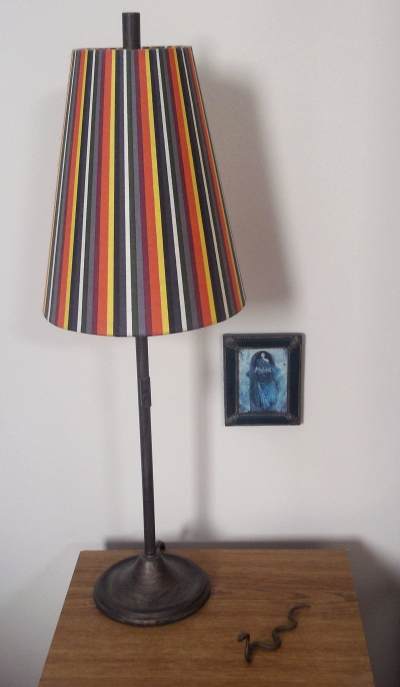 More pops of color (but please ignore the not-so-fab entertainment center…it's on the to-be-replaced-when-I-win-the-lotto list)…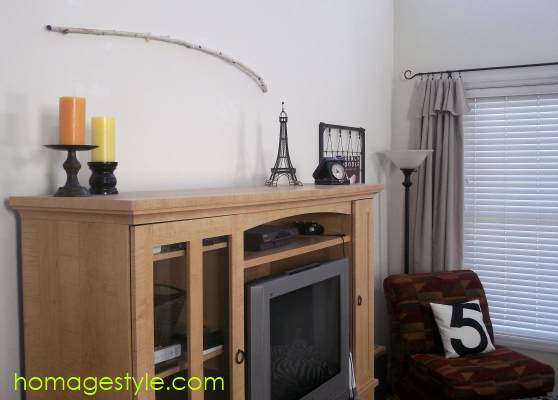 The whole shebang (with the not-dead dog still on the couch concerning animal lovers everywhere)…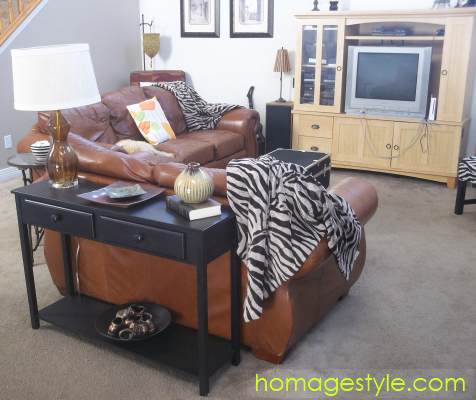 A definite improvement, don't you think?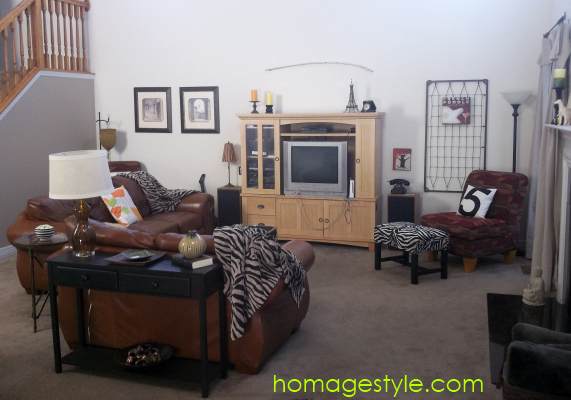 Showing off at Funky Junk Interiors.
*No animals were harmed in the writing of this blog post.