Recently I found an awesome and inspiring pin on Pinterest…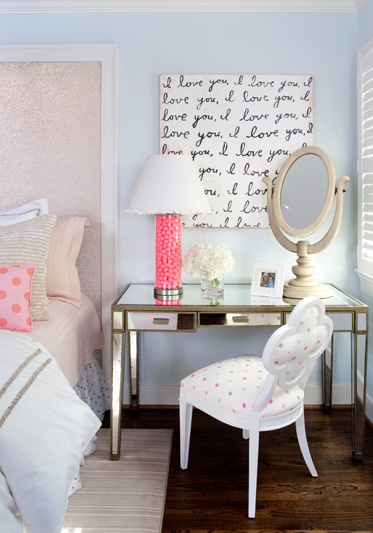 While the room and colors are great, I was really moved by the inspirational art work. And of course I thought, "Hey, I can do that!"
In the spirit of daily affirmations and getting my single ladies groove on, I decided to create a similar art piece to hang next to my bathroom mirror, so I can read it and feel the love every day.
My tools were simple. An 8″ x 24″ canvas and a black Sharpie. But you could use any color Sharpie. And you could paint your canvas if you're not into the black & white scene.
Then I started writing "I love you" repeatedly, being careful to space my wording so that the words didn't line up perfectly line after line. You can use any phrase or affirmation that's meaningful to you.
Here's the awesome result…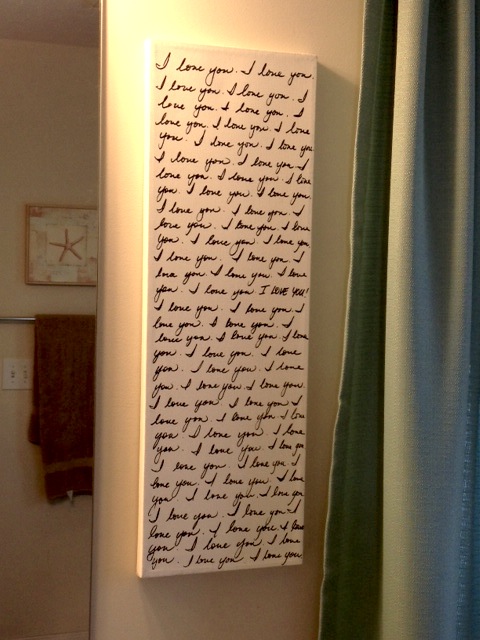 This was a super-quick project…it only took about 15 minutes, including hanging the canvas. About halfway down the canvas I threw in an all caps "I love you" just for extra emphasis…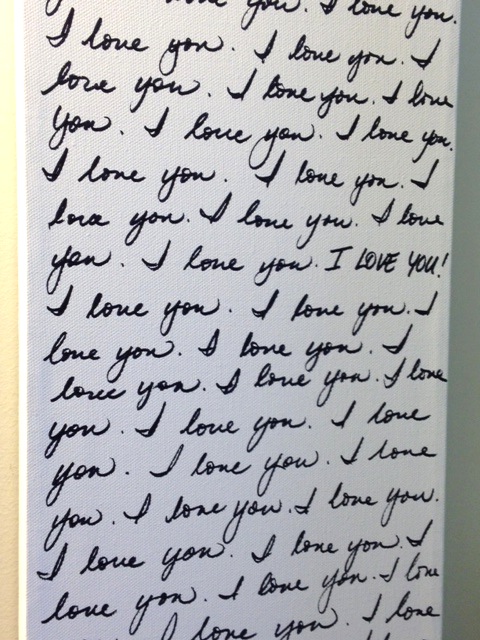 Looks super-cute, and the best part is that every time I step into the bathroom I'm reminded that I'm loved, which makes this single girl feel great.

What are you gonna write on your canvas?