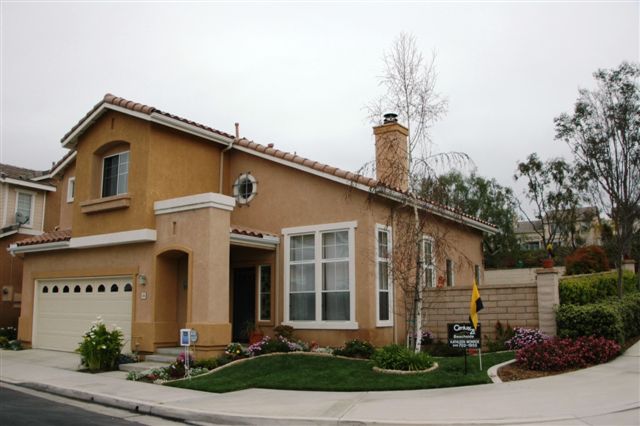 My first home
Your first place. Just those three small words evoke so many images for so many of us. A first apartment when you go out on your own. Or a hip bachelor pad. Or maybe the first home you bought with your new husband or wife. Or the first home you bought after your kids were born. Or the first place you lived after getting a divorce. Or maybe it's just you and you finally screwed up the courage to realize that maybe it's going to be just you for a while and it's time to dive in and buy your own place.
No matter what your first place means to you, it's a place of new beginnings. A fresh start. A place where you can express yourself and no one else gets a vote. Your home.
My first home was a wonderful place that I loved so very dearly. And still love it and miss it to this day.
38 Willowbrook Lane. There couldn't be a sweeter sounding address.
And this home was close to perfect.
It seems like it was yesterday, but it was almost 17 years ago that this adorable little place was built. Hard to imagine how time flies and how much has changed since. My sweet little toddler daughter was a wild little three year old when we bought our first home.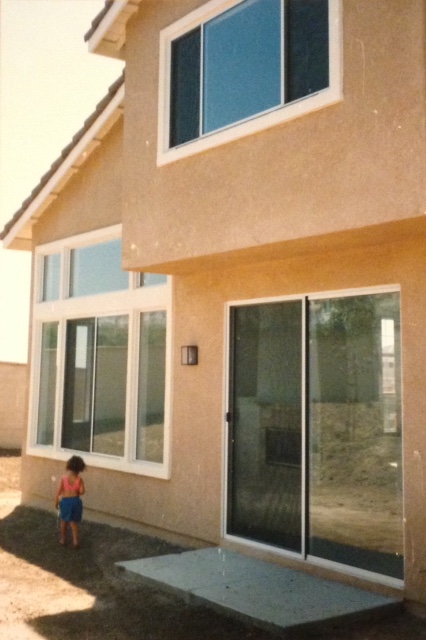 My daughter, then 3, exploring the house that would soon be home
Back then I was still married and we would drive by that cute little house every day as it was being built. Even though we drove by daily, I was so afraid to get my hopes up, fearing that somehow we wouldn't get the house, wouldn't qualify, or something would just fall through.
But we did get that house. And we moved there in 1997 and began to make it our own.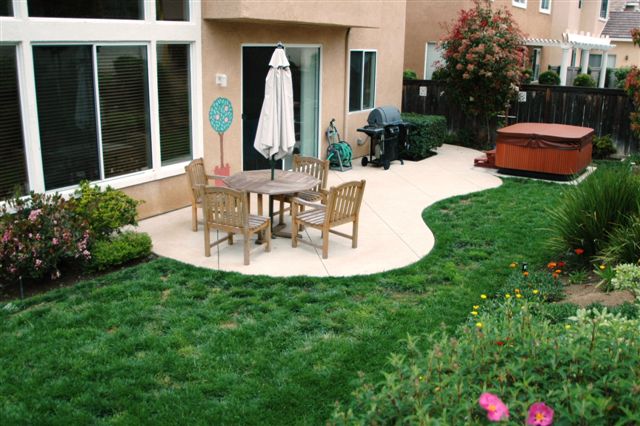 The fabulous little back yard at 38 Willowbrook
Before I lived in this house, I had no idea that I wanted to be an interior designer. Or even that I wanted to create. That lovely home nurtured in me something I never even knew existed. It made me realize the importance of creating beauty in the space in which we live.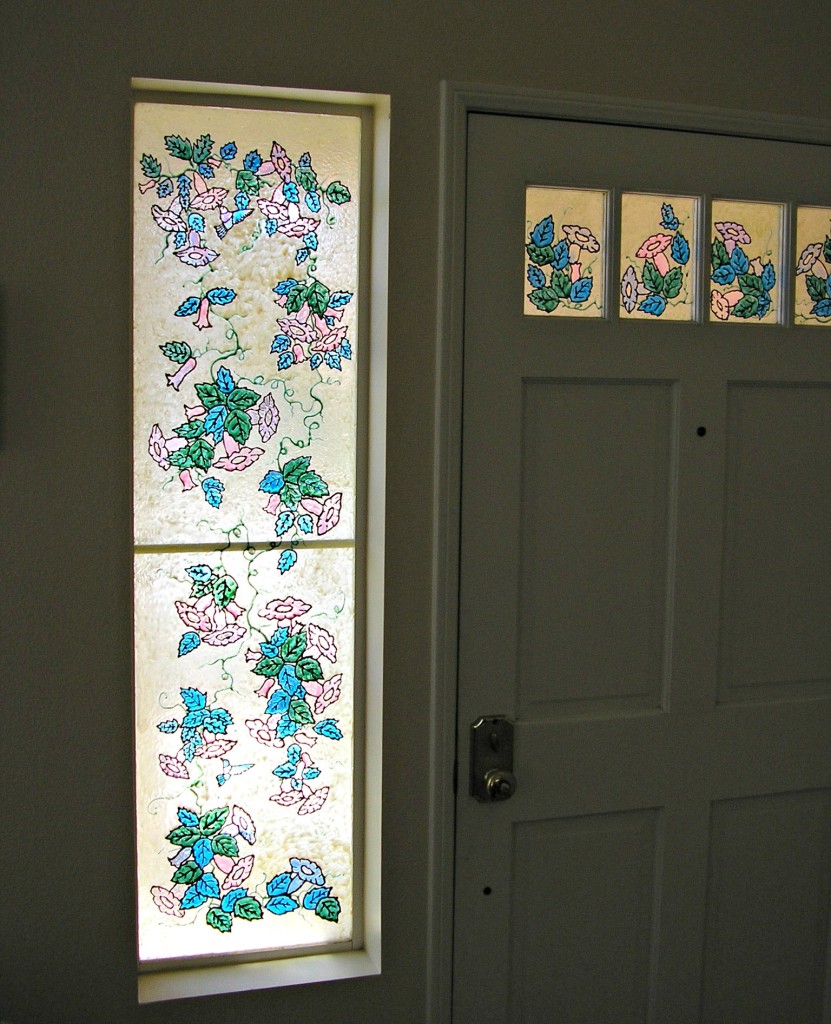 Stained glass flowers that I painted
So I experimented there. Some experiments went better than others. Like the carnival-colored sheers in the family room – probably not my best work.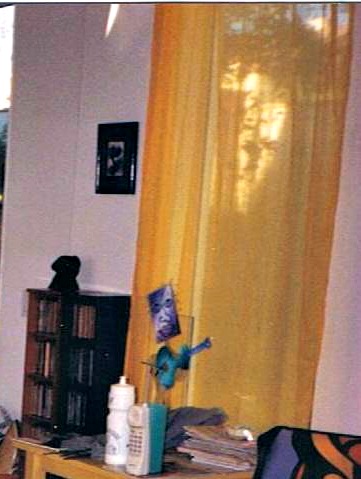 Carnival sheers…not so great!
But trying this and trying that led me to find my style and to nurture and grow it, leading me on a path of creativity that blossomed into a full-blown passion!
I grew into a classier design style in my first home
Not only did that first little home introduce me to my great love of decorating, but also to my love of whimsical decorative painting.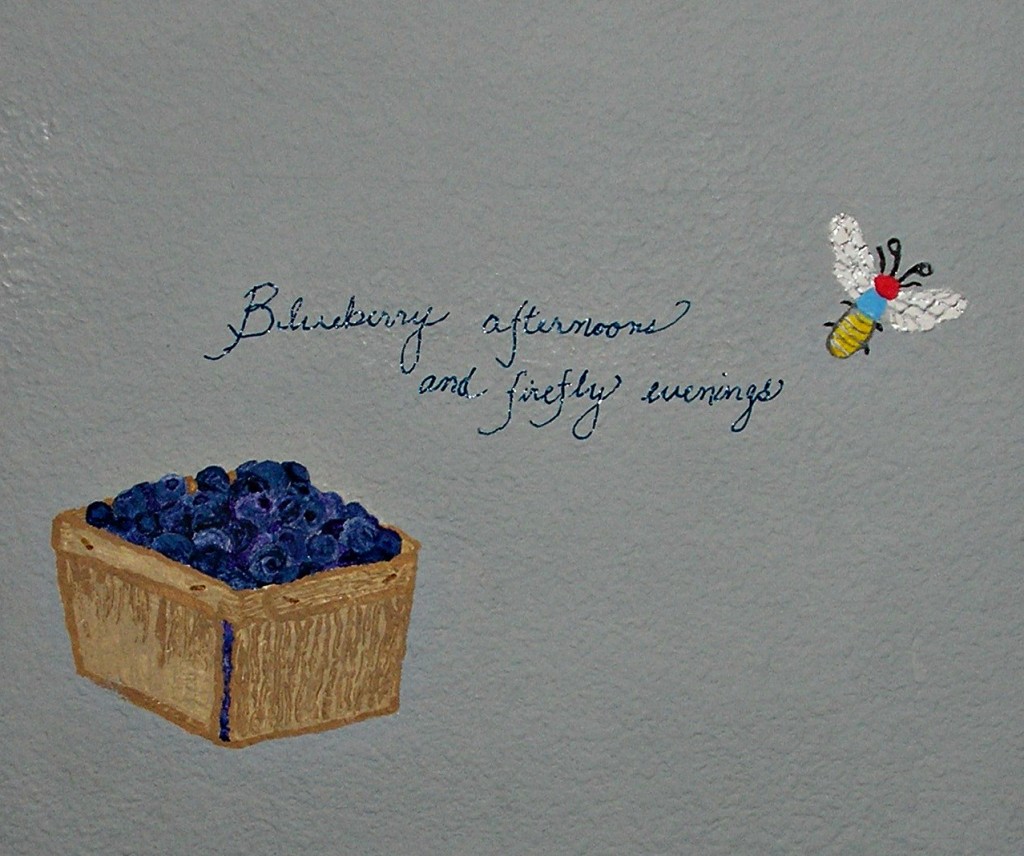 Blueberries and firefly evenings, painted on my kitchen wall
First with my daughter's room as I decorated with flowers and gardens and whimsical fairies, but then when my son was born and we brought him home to this lovely little house, I painted his room with silly jungle animals, all painted in shades of blue. And let's not forget their underwater bathroom, teeming will all manner of whimsical sea creatures!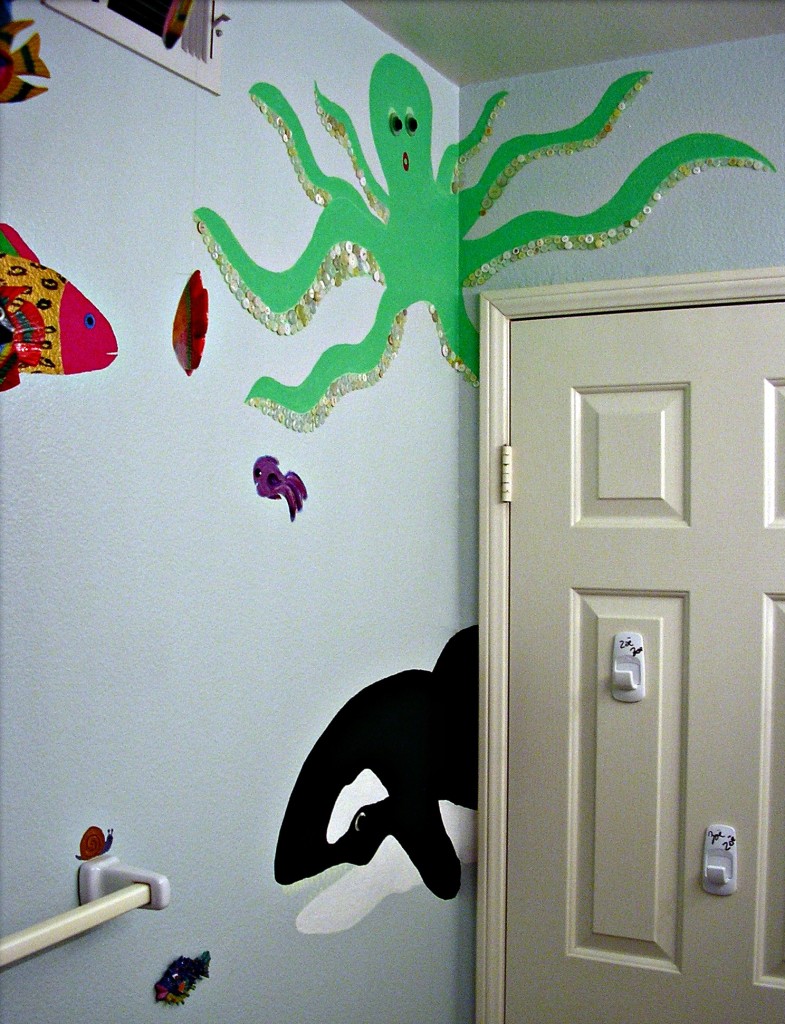 The undersea bathroom…one of my favorite rooms ever
As the kids grew older, so did their rooms, and garden fairies and jungle animals were replaced by preteen girl funky stripes and a little boy's cowboy room.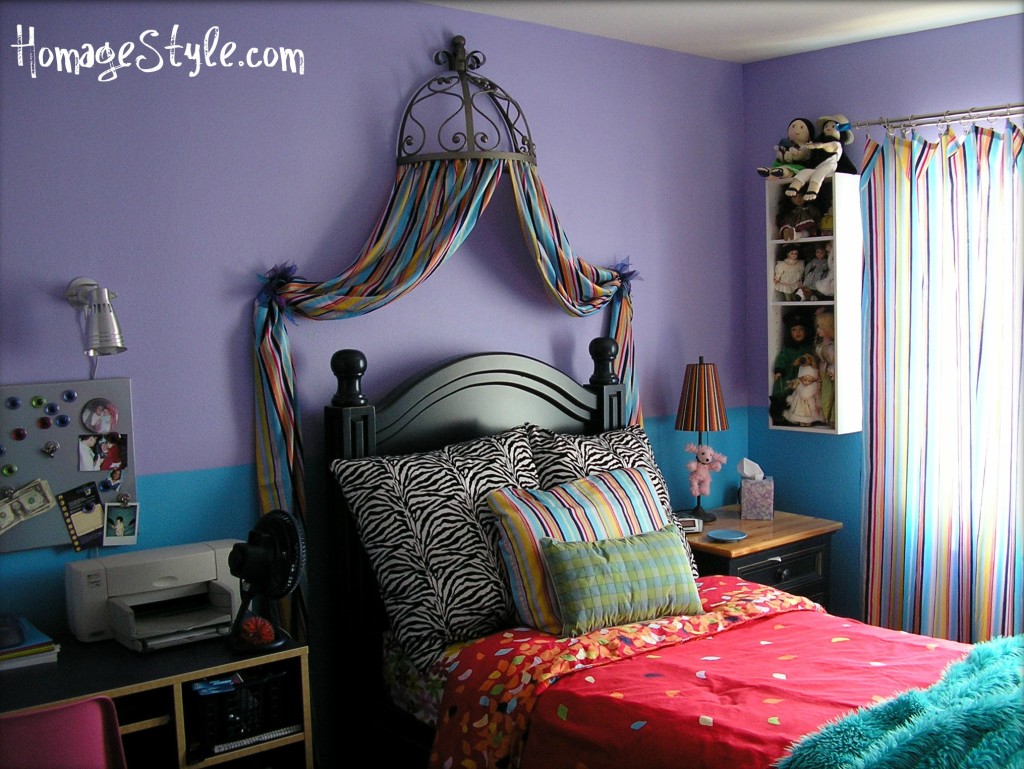 My daughter's room when she became a teenager
And before you know it, there came a time when we felt it was time to move on – to another state far away and soon to another life very different from the one we all shared in that quaint little house.
But it will live on fondly forever in our memories. Such is the power of your first place. A first home is the true meaning of getting started.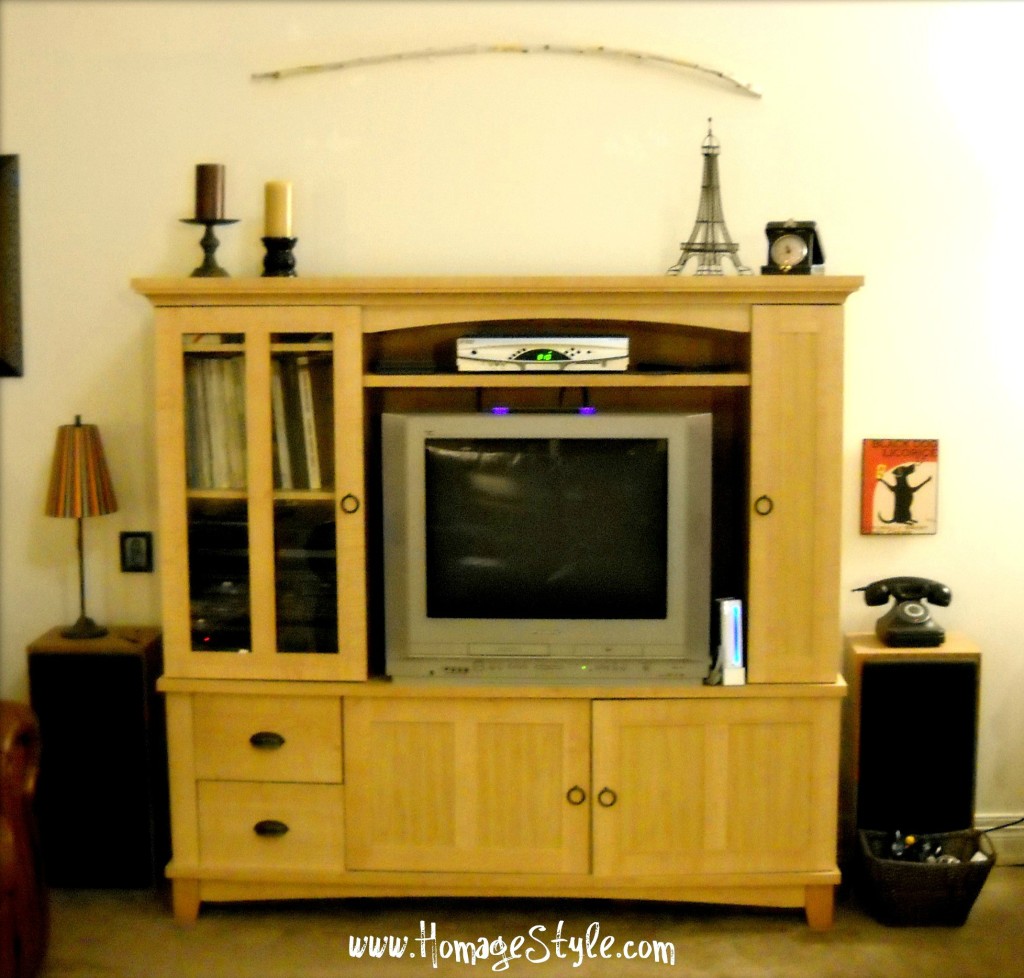 A birch branch from our old home hangs in our new home