I decided to have a little fun in the closet…man, your mind is in the gutter! I mean the place where I store my clothes!
I found these awesome, vintage-look galvanized metal letters at Michaels. I especially fell in love the the letter "F" since it's so thick and chunky and stylized. So I had to buy the "F"! And what word could I spell with the letter "F" other than "FUN"? (Well, there is one other word I could think of, but I was trying to come up with words that wouldn't have anyone calling children's protective services on me…)
So here it is…FUN in the closet!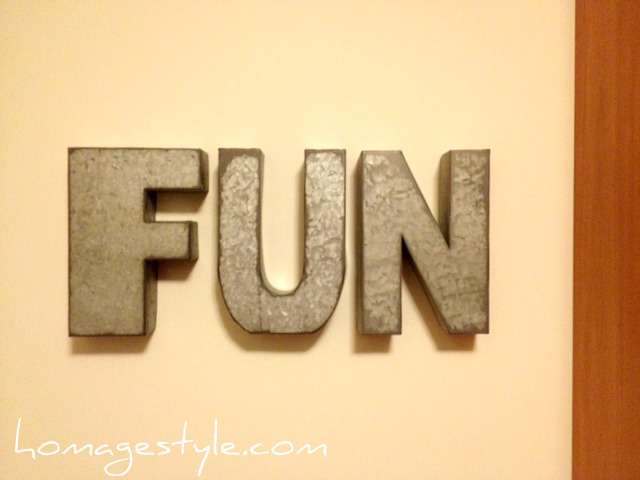 It's kind of perfect, since it's someplace I visit every morning and now I have a friendly reminder to have FUN every day!
A view of FUN with my laundry basket…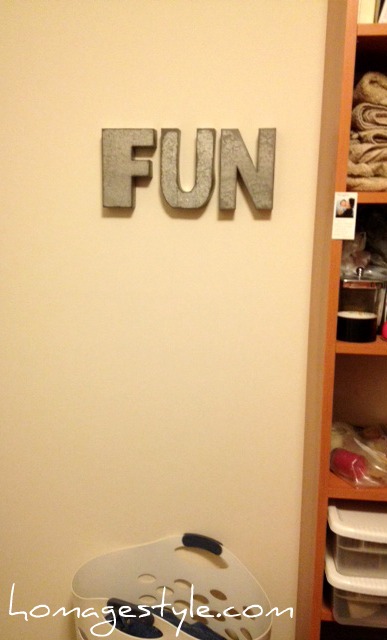 As I'm walking into the closet…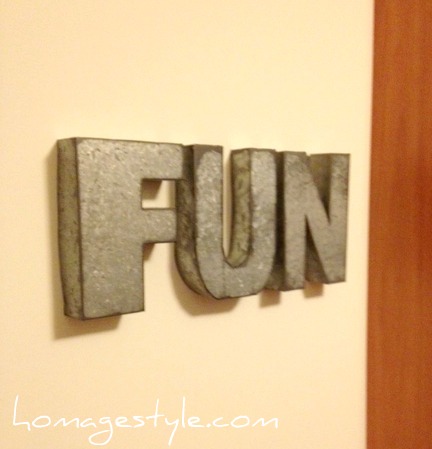 Some people might not even consider decorating their closet, but I say, why not have some fun in the closet? 😉