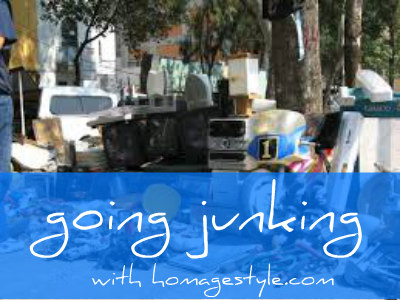 Oh yeah, baby. Going junking. Treasure hunting. Any funky decorator's dream.
Ever since I've moved back to Ohio, I've wanted to go to the Lincoln Highway Buy-Way Yard Sale. It's a yard sale that stretches from western Pennsylvania, goes through the tip of West Virginia, and shares it's yard sale-ing goodness all across the Great State of Ohio!
Who wouldn't want to go? And the real question is, why haven't I gone yet? Who knows, but this year I'm in!
This Friday I'll be traveling north from Columbus up to Mansfield, then turning left on Route 30 and seeing what the amazing state-wide yard sale has to offer.
I. Can't. Wait.
And lucky you, because of course I'll be documenting my trip and my treasures on Facebook and Instagram.
Wish me treasure-filled travels!