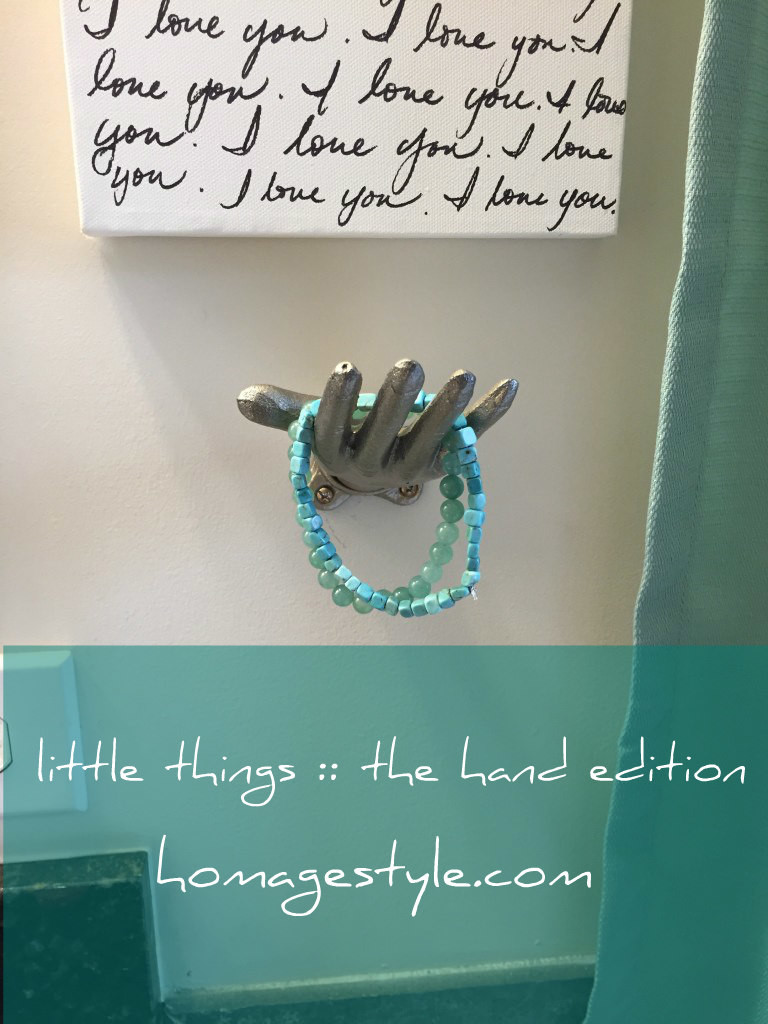 Recently I had the opportunity to finish a little project that's been curing for a while. If I'd known it would be so quick and easy I would have completed it ages ago!
I bought this awesome cast iron hand to hold jewelry in my bathroom from one of my favorite shops in Columbus, Elm and Iron (they have a shop in Cincinnati too)…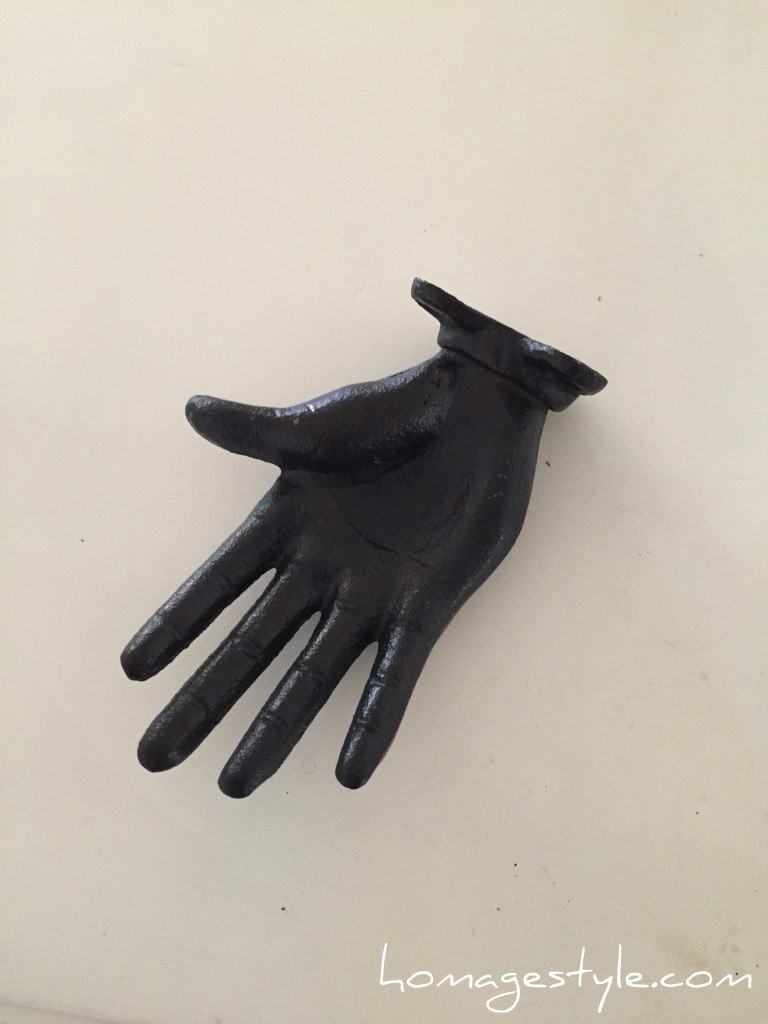 And while the cast iron look is great, it was not the look I was going for in my bathroom. So I broke out some leftover champagne metallic spray paint and gave it a spritz.
After a mere two quick coats, it looks like this…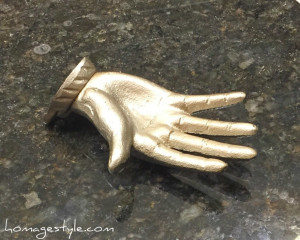 Exactly the look I was going for.
So I hung it below my affirmation art…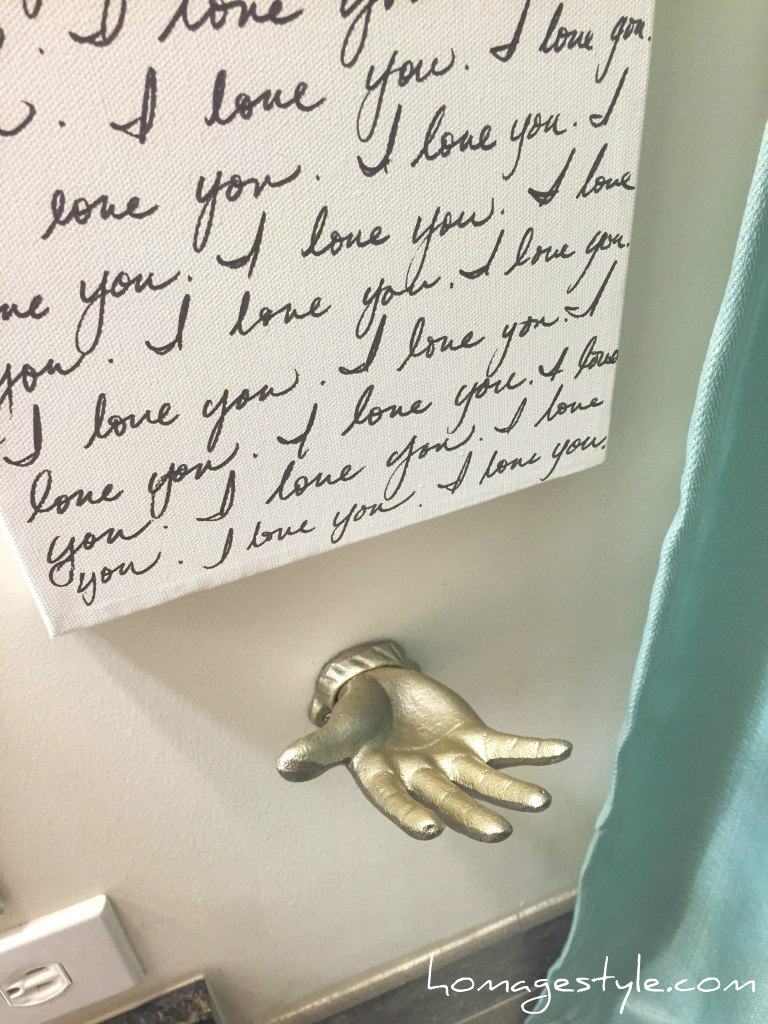 …and added a little gold paint pen to the screw heads so they didn't stick out like a sore thumb. (Get it? Sore thumb?)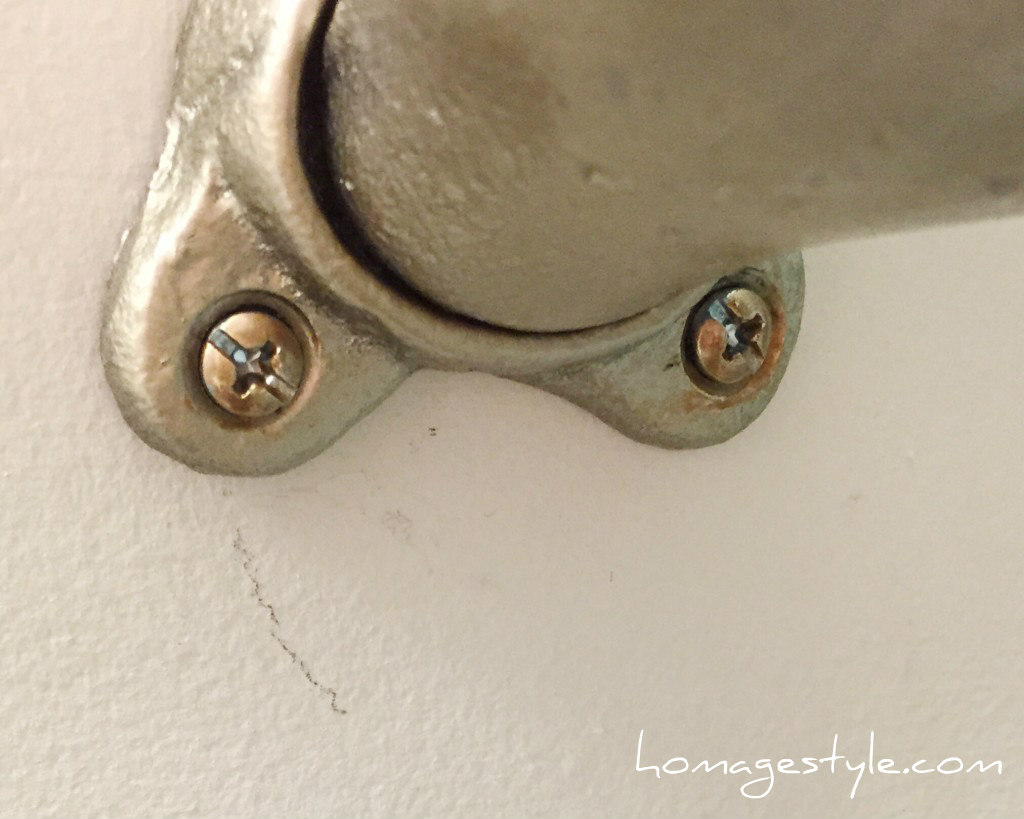 Add jewelry and voila! A stylish piece with a practical application!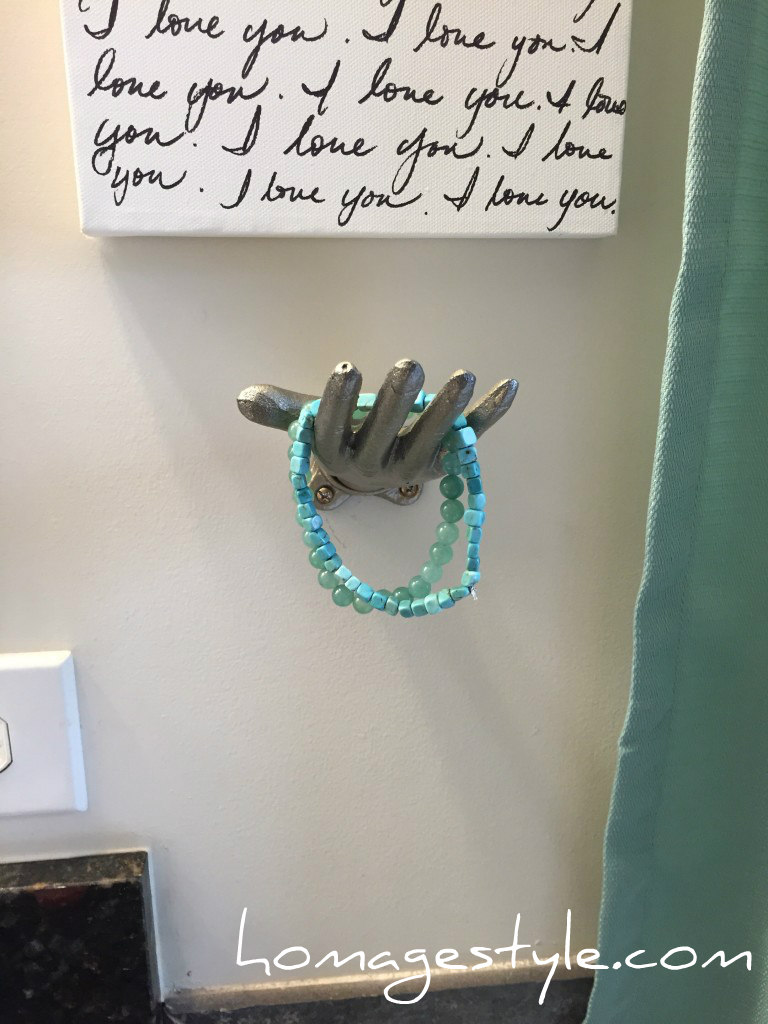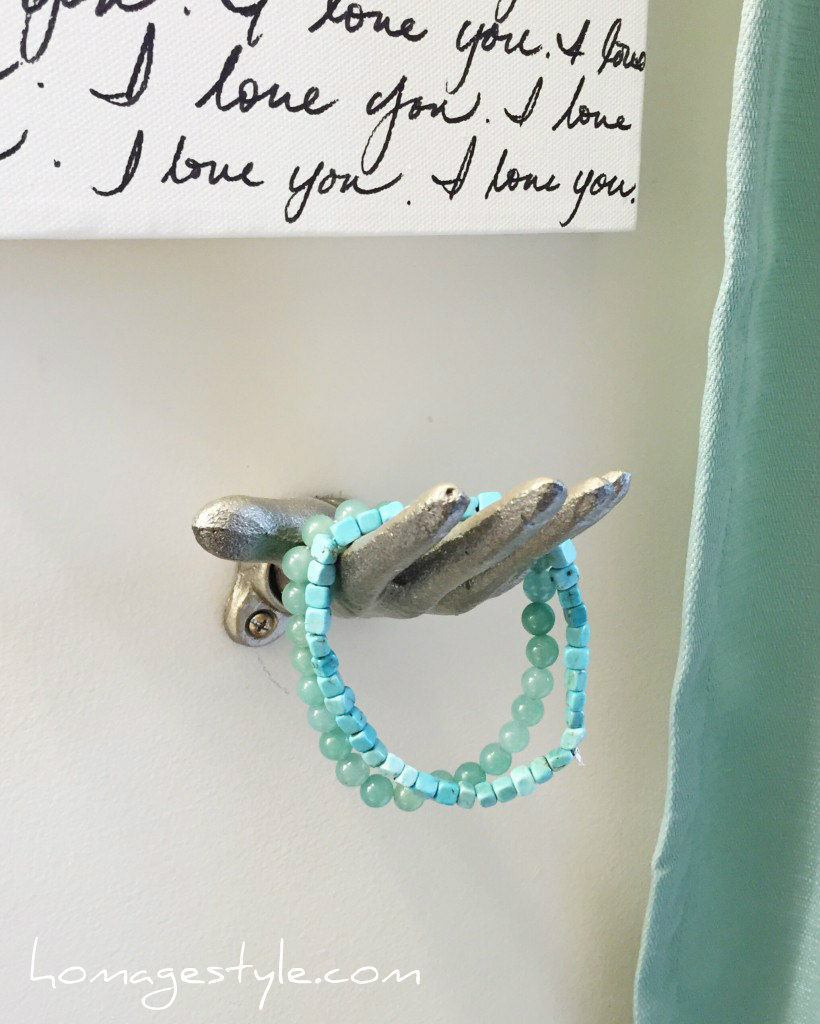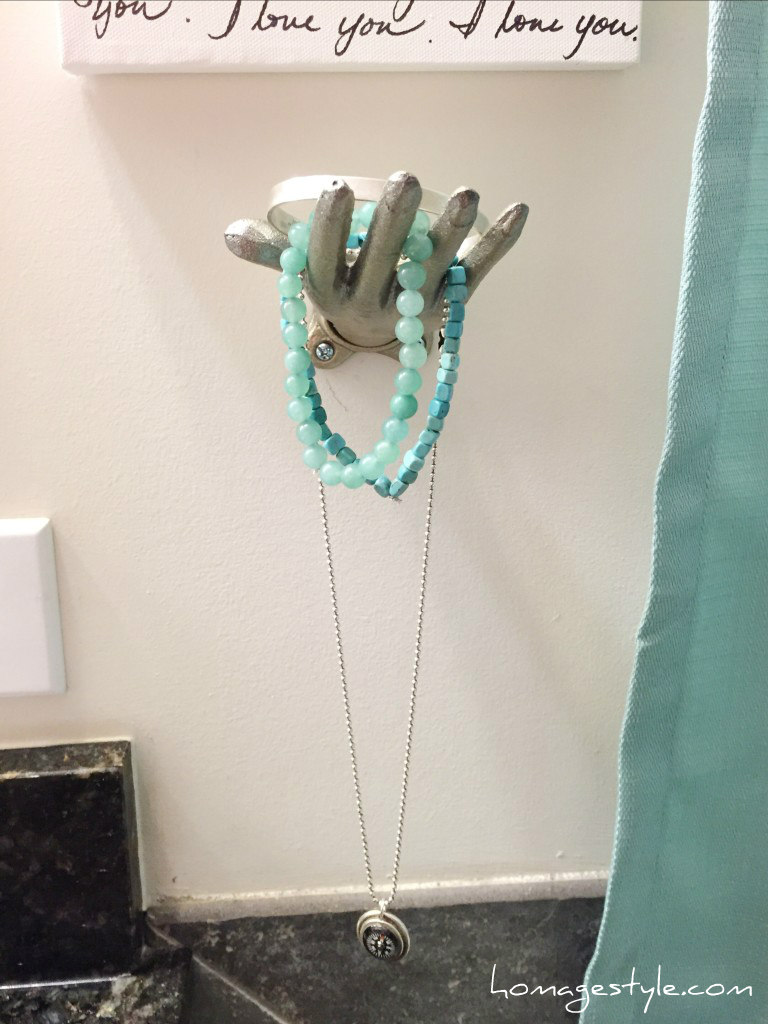 Hands down, a super fun project!
(OK, I'll stop with the puns now.)