This is a broken vintage bracelet…
This is a broken vintage bracelet used as art…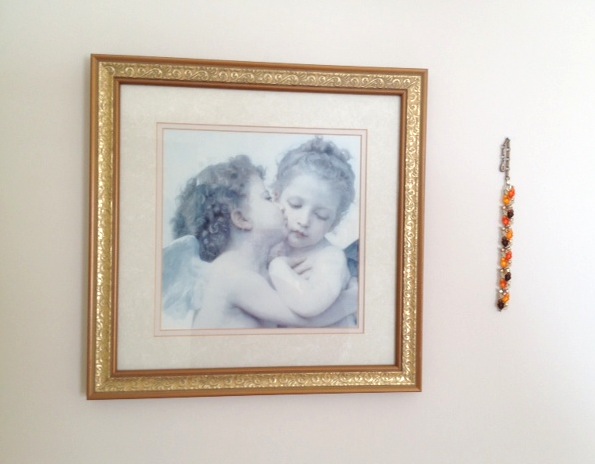 Pretty clever, huh?
As much as I would love to wear this bracelet, there was no fixing it, because the metal wasn't strong enough to repair. But I still love the vibrant colors and beautiful design, so on the wall it went.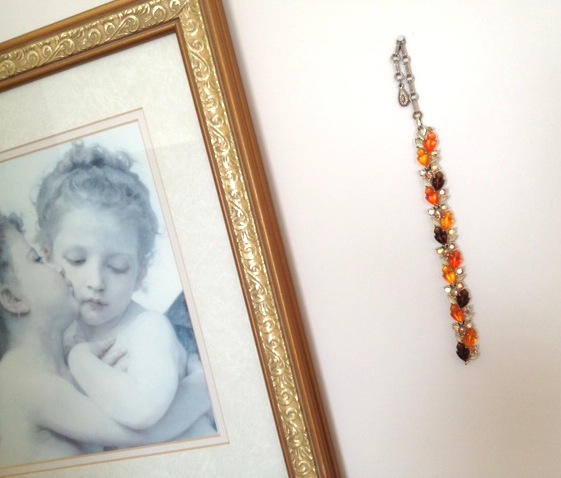 Works perfectly next to my print of First Kiss by Bouguereau, which I bought at Target a number of years back for $3.78. Can't remember what I ate for breakfast today, but can remember how much I paid for something clearance 10 years ago! Go figure.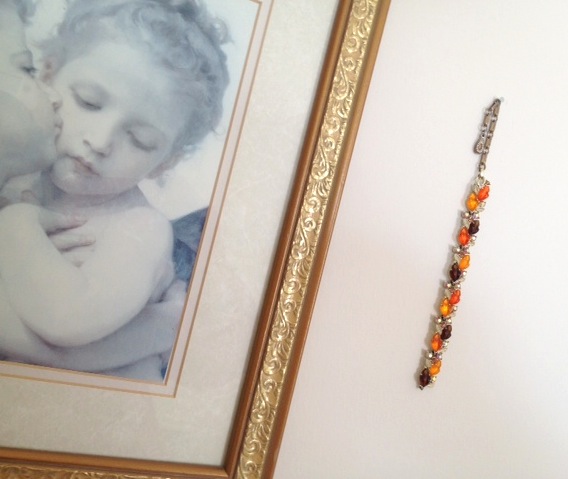 Yeah, it's the little things, people…
Showing off this project at Funky Junk Interiors.